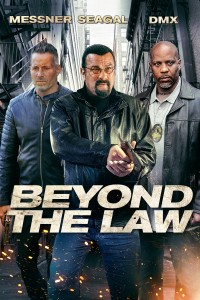 Action, Crime

Available on VOD: 4 juni 2020

Director: James Cullen Bressack

Cast: Steven Seagal (Under Siege, A Dangerous Man, Executive Decision), Johnny Messner (Tears of the Sun, Hostage, Running Scared), DMX (Cradle 2 the Grave, Exit Wounds)
A former mobster turned businessman and a police detective must contend with a dirty ex-cop looking to bring the killer of his son to justice.
Reviews
TheActionElite.com: Beyond the Law is one of Seagal's better films of late even if he doesn't do all that much; this is Johnny Messner's show and he gets to be broody and badass while he's out for revenge.
Actionreladed.com: Overall its a solid action thriller featuring a cool cast line up. The story keeps you hooked and has some twists too it.
Carlosdev.wordpress.com: Seagal still has plenty of presence.
Monsterhuntermoviereviews.com: Such a clear-eyed approach to the pitfalls of a life of crime could only be dispensed by that braggadocios behemoth, Steven Seagal.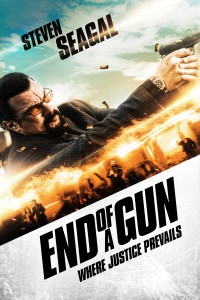 Action, Crime, Thriller

Available on VOD: 1 november 2016

Director: Keoni Waxman

Cast: Steven Seagal (Under Siege, A Dangerous Man, Executive Decision), Alexandre Nguyen (Exodus to Shanghai), Jade Ewen
Decker (Seagal), an ex-federal agent, comes across a woman, Lisa, being beaten by her boyfriend, Decker, and is forced to kill the enraged man to save her. Instead of congratulations and thanks, Decker faces possible criminal charges. Lisa, knowing his situation, asks him to help her steal $2 million hidden within her boyfriend's car at the police impound lot. They successfully recover the money, but it only puts them in greater danger, as the money was supposed to be delivered to a druglord. He catches wind of their theft and sends a hit squad to recover the money. Meanwhile, a determined cop, alarmed at the number of bodies piling up around Decker, is also hot on his trail. Decker must turn to an unlikely ally to keep the cash, save a now kidnapped Lisa, and survive an epic gun battle with the kingpin's henchmen.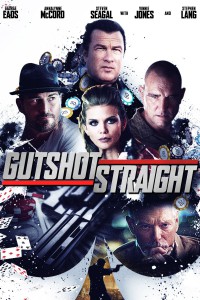 Action, Thriller

Available on VOD: 13 april 2015

Director: Justin Steele

Cast: George Eads (CSI), AnnaLynne McCord (90210, Officer Down, Scorned), Stephen Lang (Avatar, Don't Breathe, In The Blood), Ted Levine (Shutter Island, The Silence of the Lambs, American Gangster, The Bridge), Steven Seagal (Under Siege, A Dangerous Man, Executive Decision), Vinnie Jones (Snatch, Hijacked, X-Men: The Last Stand), Tia Carrere (True Lies), Fiona Dourif (The Messenger, The Master)
A professional poker player, Jack Daniel (George Eads), gets mixed up with the underworld when he takes a wager proposed by Duffy (Stephen Lang), a mysterious gambler. In order to protect his family and himself, Jack must outwit Duffy's cunning brother Lewis (Ted Levine) and scheming wife May (AnnaLynne McCord) as each attempts to force him into murdering the other. Seeking help anywhere he can find it, Jack turns to Paulie Trunks (Steven Seagal), a loan shark looking to collect on Jack's poker debts, who might want to protect his investment.
Reviews
Flickeringmyth.com: The film looks great with some slick and colourful visuals, the acting is pretty good and the story set-up is fantastic and really draws you in.
Goodefficientbutchery.blogspot.nl: Seagal gets a terrific monologue about why he's called "Paulie Trunks" and has a few genuinely funny, possibly ad-libbed lines and he makes every moment count. Gutshot Straight has a lot of positives in its favor.
Devon-cornwall-film.co.uk: A nifty little B-movie neo-noir. He may be one of the least showy CSI cast members, but blank canvas George Eads is a surprisingly effective noir antihero, and shoulders the double-crossing narrative convincingly. Admittedly, the pace does slacken in the second half of the film, but Gutshot has enough worthwhile moments to keep you interested. Inessential, but strangely appealing.