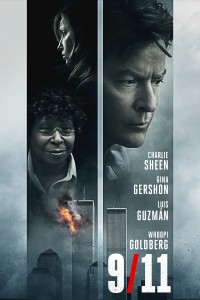 Drama

Available on VOD: 5 september 2019

Director: Martin Guigui

Cast: Charlie Sheen (Anger Management, Two and a Half Men, Due Date), Gina Gershon (Killer Joe, P.S. I Love You, Showgirls, Inconceivable), Luis Guzmán (The Last Stand, The Taking of Pelham 1 2 3, Anger Management ), Whoopi Goldberg ( The Color Purple, Sister Act, Glee), Wood Harris (Dredd, Ant-Man, Creed), Jacqueline Bisset (Miss You Already, Bullit)
Five individuals – a billionaire businessman; his estranged wife; a bike messenger; a young executive; and a building maintenance worker – find themselves trapped in an elevator in the North Tower of the World Trade Center on the morning of September 11, 2001. After an unknown event jolts their elevator car to a stop, the story unfolds as the group slowly learns what is happening in the outside world. Their lone contact is with the building's elevator systems operator, who works to guide them, via intercom, as they attempt to escape to safety. This gripping story of hope, faith, and perseverance showcases the light of the human spirit in the darkest of hours.
Reviews
Thewrap.com: It's Gershon who really shines here. Her telephone scene with Jacqueline Bisset, as her mother, carries the power and the tragedy of those real-life calls we heard that day from the World Trade Center; that moment, and a later exchange between Bisset and Prestyn Bates as Jeffrey and Eve's son, go a long way toward giving "9/11" the dramatic impact it needs.
Marcfusion.com: Retains that small scale, personal scope, even within the massive, world changing scope of events of 9/11.
Stevethemovieman: highlighting a lot of recognizable actors giving above-average performances.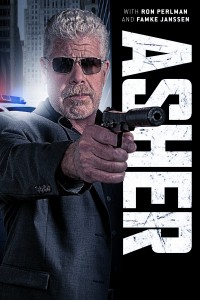 Crime, Thriller

Available on VOD: 7 maart 2019

Director: Michael Caton-Jones

Cast: Famke Janssen (X-Men: Days of Future Past, Taken Trilogy), Ron Perlman (Hellboy, Drive, Fantastic Beasts and Where to Find Them), Richard Dreyfuss (Close Encounters of the Third Kind, Jaws, Book Club), Peter Facinelli (The Twilight Sagas, Nurse Jackie, S.W.A.T.), Jacqueline Bisset (Miss You Already, Bullit)
Asher (Ron Perlman) is a former Mossad agent turned gun for hire, living an austere life in an ever-changing Brooklyn. Approaching the end of his career, he breaks the oath he took as a young man when he meets Sophie (Famke Janssen) on a hit gone wrong. In order to have love in his life before it's too late, he must kill the man he was, for a chance at becoming the man he wants to be.
Reviews
Chicago.suntimes.com: Thanks to the great performances by Perlman and the supporting cast; a knowing and literate script by Jay Zaretsky, and the slick direction of Michael Caton-Jones, this is a sparkling black diamond of film noir.
Hollywoodreporter.com: Terrific performance by Perlman, who infuses the title character with a compelling, world-weary gravitas. His Asher is so quietly sympathetic that, should the occasion arise, you might almost wish to be done in by him yourself. Janssen is equally good, lending subtle grace notes to what could have been a one-dimensional romantic interest.
Blu-ray.com: Asher is supported by Perlman's lead performance, and he's terrific here with his typical understated ways and intimidation factor. He also plays vulnerability with grace, giving the hardened man a few openings around Sophie, making the most of his unusual chemistry with Janssen.  A commendable performance or intriguing study of the human experience, with director Michael Caton-Jones maintaining impressive control over the tone of the movie.
Cinemasojourns.com: Perlman and Janssen have great on-screen chemistry.
Jbspins.blogspot.com: Caton-Jones has the right touch for this material, maintaining a vibe that is dark and serious, yet somehow also light. Despite all of Asher's brooding and seething, the film moves along at a spritely tempo. This is not a monumental cinematic statement, but it is an entertaining (yet surprisingly honest) film that Perlman's fans will particularly enjoy.
Prettyvacantone.com: Thoughtful dramedy Asher offers a killer time.
Eu.azcentral.com: You'll root for this aging hitman.
Latimes.com: Perlman has a physical presence that makes him look like he stepped off the cover of a paperback. He brings soul to this old hired gun.