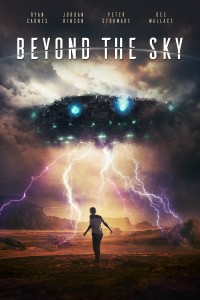 SF, Thriller

Available on VOD: 14 maart 2019

Director: Fulvio Sestito

Cast: Ryan Carnes (General Hospital), Jordan Hinson (A Very Harold & Kumar Christmas ), Claude Duhamel (Traffik), Martin Sensmeier (The Magnificent Seven, Wind River), Peter Stormare (Fargo, John Wick Chapter 2)
Despite his doubts, Chris decides to help a woman, who claims to be an alien abductee, discover the truth and prove that we are not alone.
Reviews
LATimes.com: Appealingly twisty and easy to watch. Well-constructed action sequences and impressive special effects.
Irishfilmcritic.com: Intriguing Science Fiction, combined with remarkable visuals and authentic performances. We are rewarded for our patience in the movie's impressive finale.
Worldfilmgeek.com: Meshes some found footage and the narrative structure well.
Starburstmagazine.com: Efficient and well-made, 7/10.
Pophorror.com: A fun take on the alien abduction subgenre, and it's refreshing with its humor and quirky cast of characters. After watching this movie, I want to believe.
Marcfusion.com: The finale is a spectacle with some terrific special effects, but the characters remained the real draw.
Lovehorror.co.uk: A noteworthy and classy addition. The production value here is imaginative and vibrant and gives us a third act that confidentially owns the notion of going into a spaceship.
Blu-ray.com: A satisfying evening's viewing and, accordingly, recommended.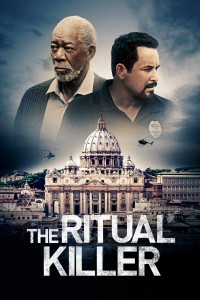 Thriller

Available on VOD: 10 maart 2023

Director: George Gallo

Cast: Morgan Freeman (The Dark Knight Rises, Se7en), Cole Hauser (Olympus Has Fallen, Yellowstone), Peter Stormare (Fargo, John Wick Chapter 2)
Detective Boyd, unable to process the death of his daughter, embarks on a hunt for a serial killer who murders according to a brutal tribal ritual: Muti. The only person who can help Boyd is Professor Mackles, an anthropologist who hides an unspeakable secret. The line between sanity and madness thins as Boyd goes deeper into the killer's world.