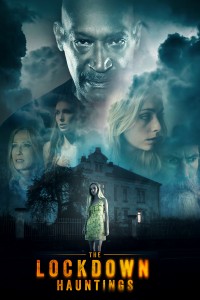 Horror, Thriller

Available on VOD: 20 mei 2021

Director: Howard J. Ford

Cast: Tony Todd (The Man from Earth, The Rock), Angela Dixon (Never Let Go)
With the streets empty, free from activity of humans and machines, spirits are freer than ever before. The ghost of a notorious serial killer begins prowling for young women isolated and alone in Lockdown. With more potential victims than ever before, can the paranormal experts and detectives prevent more young women from becoming further victims of The Lockdown Hauntings?
Reviews
Film is nog niet uitgebracht, nog geen reviews beschikbaar.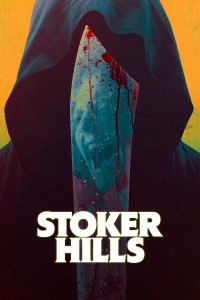 Horror, Thriller

Available on VOD: 7 juli 2022

Director: Benjamin Louis

Cast: Tony Todd (The Man from Earth, The Rock), Steffani Brass (Six Feet Under), David Gridley (The Duff), Vince Hill-Bedford, William Lee Scott (The Magnificent Seven)
Three college students set out to film a horror movie for their final class project, but during filming something goes terribly wrong. They suddenly find themselves in a nightmare worse than they could have written. Luckily, some of the footage of their abduction is captured on a camera that is later found by two detectives. It's now a race against time as the detectives must use clues in the video to rescue the students and uncover the identity of their kidnapper. As the detectives get closer to their location, they find themselves in the middle of a dense forest on the outskirts of Stoker Hills, and what they uncover is far worse than anything the town has ever seen.
Reviews
Voicesfromthebalcony.com: An offbeat and enjoyable mix of found footage and conventional footage as well as a mix of horror, thriller and police procedural. A great job.
Carlosdev.wordpress.com: Enjoyable horror-thriller with a fair amount of gore and enough interest in the plot to keep one watching until the very end.
Taliesinttlg.blogspot.com: Definitely worth a watch.
Mybloodyreviews.com: Something different within the found-footage genre by actually having cops look into the footage that has been found and trace the missing youngsters.
Scaredsheepless.wordpress.com: If you are looking for something trying something new and not outstaying its welcome, you may well find something worthwhile within Stoker Hills.
Leisurebyte.com: The gratuitous amount of body horror and the blood and gore does push us to really be invested and be scared for the missing students. Twisty Story Keeps It Engaging.