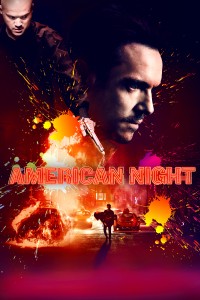 Action, Thriller

Available on VOD: 13 januari 2022

Director: Alessio Della Valle

Cast: Jonathan Rhys Meyers (Vikings, The 12th Man), Emile Hirsch (Lone Survivor, Killer Joe, Into the Wild), Paz Vega (Rambo Last Blood, Kill the Messenger), Jeremy Piven (Sin City A Dame to Kill For, Entourage), Michael Madsen (Reservoir Dogs, Kill Bill, The Hateful Eight)
Full synopsis soon.
A neo-noir set in the New York City's corrupt contemporary art world where the art dealer John Kaplan and the ruthless head of New York's mafia, Michael Rubino, fight for money, art, power and love.
Reviews
Silverscreenanalysis.com: The gun-play kicks in with a self-awareness that really makes it pop. It gets bloody and elegant all at the same time and I had fun with the sporadic tones, and noir atmosphere this one delivers. The hyper-reality was tuned-in just right to create a fun escape into a violent world of maniacal villains, art, sex, and gun-fights.
Shadowsonthewall.co.uk: Hirsch  [has] fun along the way, veering wildly from thoughtful to petulant to maniacal.
Markreviewsmovies.com: American Night portrays plenty of corruption, in the underworlds of both art and crime, and chaos, especially in its action-heavy climax.
Flickeringmyth.com: Style, gritty suspense, and colorful characters.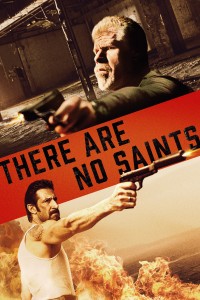 Action, Thriller

Available on VOD: 9 juni 2022

Director: Alfonso Pineda Ulloa

Cast: Ron Perlman (Hellboy, Drive, Fantastic Beasts and Where to Find Them), Brian Cox (Churchill, Succession), Tim Roth (Reservoir Dogs, The Hateful Eight), Paz Vega (Rambo Last Blood, Kill the Messenger), Neal McDonough (Minority Report, The 100), Jose Maria Yazpik
A man nicknamed "The Jesuit", is imprisoned for a crime he didn't commit. When his wife is murdered and his son kidnapped and taken to Mexico, he devices an elaborate and dangerous plan to rescue his son and avenge the murder.
Reviews
Blu-ray.com: There Are No Saints is fixated on ugliness, which is a Schrader specialty, and he creates a particularly hostile world.
Eyeforfilm.co.uk: Not for the faint-heated.
Battleroyalewithcheese.com: A vintage cast of hard men, such as Tim Roth, Ron Perlman and Neal McDonough. Overall worth a watch if you want to see men, being MEN.
Highonfilms.com: It is the action that truly excels. The brutality of its execution and the resultant gore enhances the gritty vibe of the movie.
Jbspins.com: Recommended for fans of payback.
Nightsandweekends.com: With its heavy themes and sometimes gruesome violence, There Are No Saints isn't the typical brainless action movie. But this story of a man fighting to save his son will definitely give you a lot to think about long after it's over.
Slantmagazine.com: A Messy, Intoxicating Shot of B-Movie Adrenaline.